Welcome to the Double Dragon Wiki!
The wiki dedicated to the Double Dragon beat 'em up video game series that anyone can edit!
Double Dragon is a side-scrolling beat 'em up video game franchise that first began in 1987 with the release of the eponymously titled Double Dragon on arcade cabinets. Since its release, the series has expanded onto a huge range of gaming platforms, from the Nintendo Entertainment System and the Atari 2600 to the Xbox 360, PlayStation 3 and today's mobile devices. It has also spawned a film, an animated television series and a comic book adaptation by Marvel Comics!
Numerous remasters and remakes of the first game, or games inspired directly by it, have seen the light of day since its initial release more than 30 years ago, including Double Dragon Advance for Nintendo's Game Boy Advance handheld console, Double Dragon Neon, and more recently, a smartphone version which expands on the original game's storyline.
Abobo is a recurring enemy character appearing throughout the Double Dragon series, usually serving as a boss character. He is normally depicted as a tall and bald strongman with either fair or dark skin.
Abobo is featured as the main protagonist of his very own video game Abobo's Big Adventure, an unofficial flash game which parodies several popular NES games.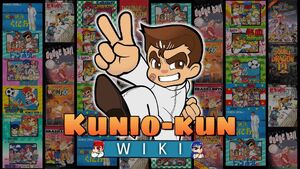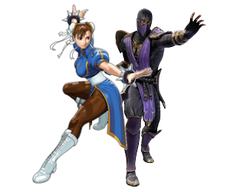 Community content is available under
CC-BY-SA
unless otherwise noted.